Bicentennial Celebration of the birth of
Mace Thomas Payne Brindley

On Saturday February 10, 2001, the about fifty Brindley family members and friends braved the cold and windy weather to attend a memorial service to celebrate the bicentennial birthday of Mace Thomas Payne Brindley. The grave-side service was held at the Brindley Family Cemetery in Simcoe, Alabama. The cemetery in on original land purchased by Mace in 1832 when he moved his family to the area.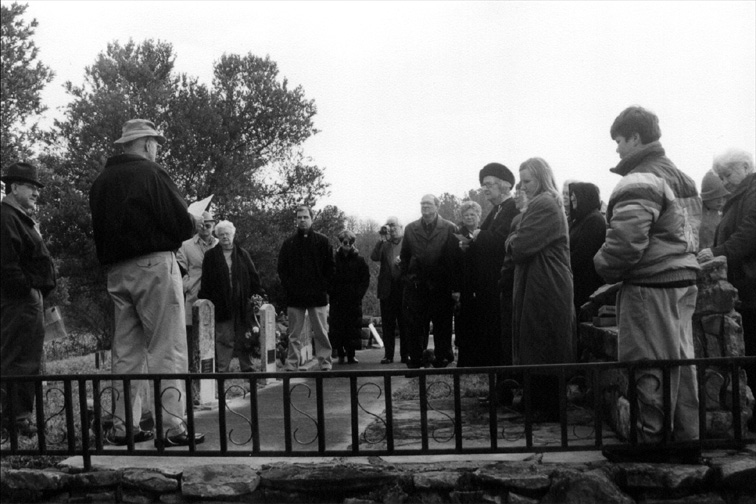 Following the memorial service, a reception was held at the Simcoe First Baptist Church fellowship hall. Garbiel L. Brindley, the oldest son of Mace, was one of the founding members of the church and many Brindleys and Brindley descendants are buried in the cemetery.
*Special thanks to the Reverend and Mrs. Jimmy Baker for their kind assistance.

Click here for The Brindley International Historical Foundation Home Page